Camping Neighbors -- near and far. When I started this blog I searched for other RV'ing type blogs and found quite a few. I follow some of them. Some more than others. This week I decided to ask for a bit of help. I clicked on his Facebook because didn't know how else to contact. He has helped me to make my blog look nicer and get a facebook badge. Thanks to Motty for putting up with my questions.... It was almost like sitting around a campfire with the Neighbors!!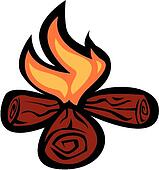 To the other blogs I follow............ Thank you for allowing me into your life through your blog. I will be trying to put the blogs I follow on mine :)
Tomorrow we are off to St Louis for the RV Show............ Yeah!!!! More Camping Neighbors!!!